International Service of Process in the Dominican Republic
Serving documents overseas is a complex endeavor. In order to successfully effectuate service, an experienced process server will need to carefully follow the rules and regulations in the country of service. 
In the Dominican Republic, there are two possible methods of completing service: formal service through Letters Rogatory and informal methods of service.
DGR Legal has years of experience in international service of process and has successfully effectuated service in over 100 countries, including the Dominican Republic. Our team has the knowledge to make sure service is completed efficiently and in accordance with all relevant laws and regulations, both through Letters Rogatory and through informal service methods.
The Dominican Republic and the Hague Convention
Service of process under the Hague Service Convention is one of the most efficient and cost-effective methods of international service, making it the most commonly preferred method in countries that are signatories. The Dominican Republic isn't currently a signatory of the Hague Service Convention, and service of process through the Convention isn't available at this time. 
More and more countries have joined in recent years, and it's possible that service through the Hague Convention may become available in the future. In the meantime, however, the only formal method of service available in the Dominican Republic is service through Letters Rogatory.
Service via Letters Rogatory
As service through the Hague Convention is unavailable in the Dominican Republic, Letters Rogatory is the only available method for formal service of process. Service through Letters Rogatory can sometimes take a significant amount of time, but it's the best available method for ensuring that any judgments obtained will be enforceable.
The Letters Rogatory process is essentially a request for assistance from the courts in one country to the judiciary of another country. When using this method of service in the Dominican Republic, Letters Rogatory must first be carefully drafted and approved by the Office of Internal Affairs (OAI), then submitted to the district court to be signed by a U.S. judge. This request for service is then sent through diplomatic channels to the Dominican Republic's Ministry of Foreign Affairs.
Once the Letters Rogatory for service has been received, the foreign judiciary must still decide whether to grant or deny the request for service. If the request for service is granted, service will then be completed in accordance with local law. 
Improper formatting or a lack of sufficient information can both result in a denied request for service, so it's important to work with a skilled and experienced process server during this process. 
Informal Methods of Service
Service of process in the Dominican Republic may also be completed through informal methods. In certain instances, it may make sense to pursue service directly through an agent. In this case, service is effectuated in coordination with a local process server and is completed using methods similar to those used by domestic process servers.
Service through an agent can oftentimes be much faster than service through formal methods such as Letters Rogatory, but it also comes with significant drawbacks.
Choosing the Right Method of Service
Because service via Letters Rogatory relies on the use of diplomatic channels and the free cooperation of the foreign judiciary, it's often one of the slowest methods of international process service. There's little communication once the process has started, and it can be difficult to gauge how much longer the process will take.
By contrast, informal service through an agent can be much quicker. However, informal service of process will often result in judgments that aren't enforceable within the Dominican Republic—as such, it's usually recommended to pursue service through Letters Rogatory. Informal methods of service may still be the better option when trying to notify a defendant quickly, but only in cases where you aren't seeking the enforcement of a judgment.
Translation of Documents
The need for translation is decided on a case-by-case basis when serving documents through Letters Rogatory or using an informal method. However, U.S. due process law requires that the defendant be able to read the documents served to them, so translation into Spanish (or another language) will be necessary to effectuate service in many cases involving the American legal system.
How Long Does Service of Process in the Dominican Republic Take?
Serving documents in the Dominican Republic through Letters Rogatory is a lengthy process and can often take upwards of a year. However, working with an experienced process server can still speed the process by avoiding unnecessary delays.
Serving documents informally through an agent is typically much quicker—but the process will still take one to two weeks on average and may take longer in certain circumstances.
Serving Legal Documents in the Dominican Republic
If you're looking to serve documents in the Dominican Republic, our team of experienced process servers can help. With years of experience effectuating service abroad, including in the Dominican Republic, we can ensure that your documents are served efficiently and in accordance with all relevant laws and regulations. For more information, contact us.
The staff of DGR Legal are not lawyers, nor is our organization a law firm. The information provided on this website does not, and is not intended to, constitute legal advice. Rather, all information, content, and materials available on this site are for general informational purposes only. Information on this website may not constitute the most up-to-date legal or other information.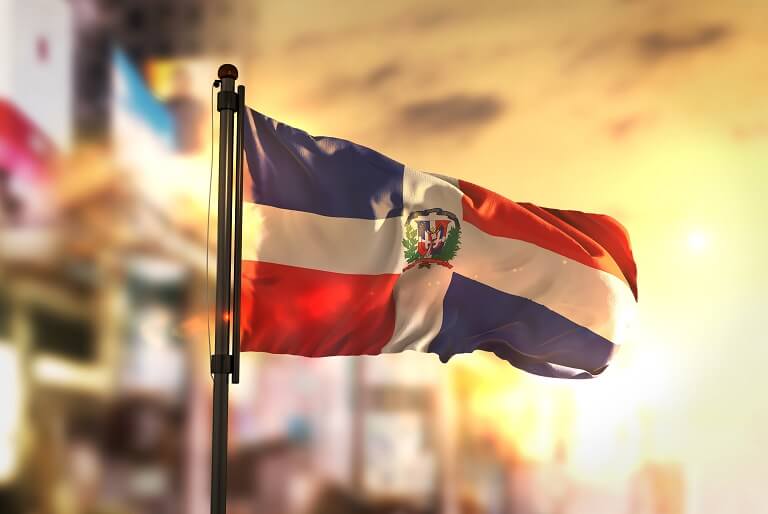 "*" indicates required fields
Service across state lines made simple with the use of the Uniform Information Discovery and Deposition Act.
From knowing which method of service is best to handling translations, we've served around the globe.
Same-day delivery, where your package is our driver's only priority and you get a recipient's signature.