International Service of Process in Chile
International process service is a complex endeavor—in order to effectuate service successfully and efficiently, process servers must know and carefully follow the rules in the country of service. When serving internationally in Chile, there are two possible methods for completing service: the Inter-American Service Convention and Additional Protocol (IACAP) and traditional Letters Rogatory. 
DGR has years of experience in international process service and has successfully effectuated service in over 100 countries, including Chile. Our team knows the ins and outs of both IACAP and Letters Rogatory and can ensure that your documents are served in accordance with the rules and laws.
Service under the Inter-American Service Convention
The Inter-American Service Convention and Additional Protocol (IACAP) is a multilateral treaty designed to streamline service of process in North and South America. The treaty provides a unified code for process service in several South American countries—including Chile—that are not signatories of the Hague Service Convention. Chile has been a signatory of the Convention since 1976.
Under the Inter-American Convention, requests for service must proceed through the central authorities of the countries involved. The IACAP also requires that requests utilize a Mandatory Convention Form, which must bear the seal or signature of the judge from the country of origin. As such, documents served in Chile will need to be signed by the judge from the sending country prior to being sent through the Central Authority of Chile.
Most countries that allow service of process through the Inter-American Convention limit its application to civil and commercial matters. Chile, however, has declared that it will also apply IACAP in criminal and administrative matters, broadening the circumstances in which IACAP may be used to serve documents.
Service via Letters Rogatory
Service of process in Chile may also be completed through traditional Letters Rogatory. Letters Rogatory, also known as service via agent, is essentially a request sent through diplomatic channels that asks for support in completing service in accordance with the relevant laws of the country of service. Usually, this is done with the help of an experienced process server. 
However, it is typically better to complete service in Chile through the Inter-American Service Convention. As a treaty, the IACAP places certain demands on its signatories to work together regarding service of process, whereas service via Letters Rogatory relies upon foreign courts to complete service without reference to any pre-existing, agreed-upon terms. As such, service of process through IACAP tends to be the more reliable method.
Service by Mail and Informal Methods of Service
The Inter-American Service Convention does not explicitly provide for service via mail—and while Chile does allow informal methods of service, any judgments obtained through these methods of service will not be enforceable in Chile. Because of this, effectuating service via mail or other informal methods is not recommended.
Chile and the Hague Service Convention
Chile is not currently a signatory of the Hague Service Convention. Although the Chilean government signaled that it was open to joining the Convention in its response to the 2008 Hague Conference on Private International Law, it has not yet done so, and service of process through the Hague Convention is not available in Chile at this time.
Translation of Documents
The IACAP doesn't require the translation of the Mandatory Convention Form, but it does require that all documents—including summons and complaints—be translated into the language of the country of service. This means that any documents served in Chile will need to be translated into Spanish prior to being served through the IACAP.
If service is effectuated through Letters Rogatory, the need for translation is decided on a case-by-case basis. However, if the case involves the American legal system, due process law requires that the defendant be able to read the documents served to them, so the translation of documents may still be required.
How Long Does Service of Process in Chile Take?
Completion of service under the IACAP usually takes somewhere between four months and one year, although this can vary significantly depending on a number of factors. 
Service through Letters Rogatory isn't always significantly slower but can sometimes take more than a year and is more likely to encounter unexpected delays—especially if service is effectuated by an inexperienced process server.
Serving Legal Documents in Chile
Our team of experienced process servers can help ensure the fastest, most efficient service possible when serving documents in Chile. If you have further questions about process service in Chile or want to know how we can help you effectuate service abroad, please contact us.
The staff of DGR Legal are not lawyers, nor is our organization a law firm. The information provided on this website does not, and is not intended to, constitute legal advice. Rather, all information, content, and materials available on this site are for general informational purposes only. Information on this website may not constitute the most up-to-date legal or other information.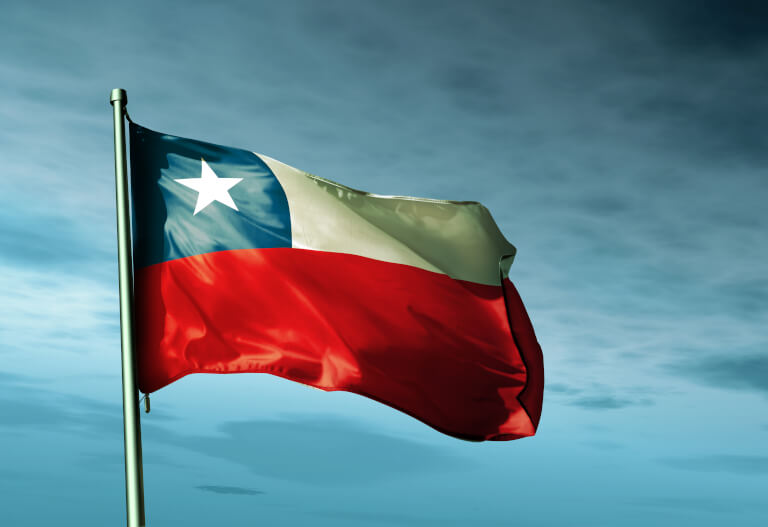 "*" indicates required fields
Service across state lines made simple with the use of the Uniform Information Discovery and Deposition Act.
From knowing which method of service is best to handling translations, we've served around the globe.
Same-day delivery, where your package is our driver's only priority and you get a recipient's signature.