International Service of Process in Saudi Arabia
Serving legal documents to respondents overseas is a complex process, and the rules vary according to country. In order to successfully effectuate service, an experienced process server must carefully follow the rules and regulations of the country of service.
In Saudi Arabia, there are two possible methods of completing service: formal service through Letters Rogatory and informal methods of service.
DGR Legal has successfully effectuated international service of process in over 100 countries in regions throughout the world, including the Middle East. Our team has the knowledge and experience to make sure that service is completed in an efficient and compliant manner, which makes our clients more likely to get the desired results from their legal processes.
SAUDI ARABIA AND THE HAGUE SERVICE CONVENTION
There are two major international treaties designed to streamline service of process: the Hague Service Convention (established in 1965) and the Inter-American Service Convention (1975). The larger of these, the Hague Service Convention, has been ratified by over 79 countries around the world.
Saudi Arabia is not a signatory of either of the international treaties on service of process. It did join a different convention under the Hague Conference on Private International Law in 2016 (the Apostille Convention), causing some to speculate about further openness to international agreements, but has not become a party to any of the other Hague Conference instruments. 
It may become an option in the future, but currently, there is no option for service of process under the Hague Convention in Saudi Arabia.
SERVICE VIA LETTERS ROGATORY
Formal service of process in countries that are not parties to an international process treaty is often done through Letters Rogatory sent through formal diplomatic channels. However, Saudi Arabia does not permit service of process through Letters Rogatory. This alternative to the Hague Service Convention is not available for those seeking service of process in Saudi Arabia.
INFORMAL METHODS OF SERVICE
In Saudi Arabia, Letters Rogatory are not permitted and service of process is not available in through the Hague Convention. As a result, there is no formal method for service of process in that country. 
Currently, service of process in Saudi Arabia can only be carried out through informal methods, including service by agent. This can be done by a process server agent or similar court or private representative in a foreign country. Service by agent is generally a much faster process than other methods of service. With this method, private process servers deliver legal papers in person directly to the address of the business or individual in question. 
Note that informal methods of service of process are the only available methods for serving all entities and individuals in Saudi Arabia, including U.S. military personnel.
DGR's experience in serving papers abroad through informal methods can help you navigate the specific circumstances surrounding service delivery in Saudi Arabia.
HOW LONG DOES SERVICE OF PROCESS IN SAUDI ARABIA TAKE?
Here at DGR, we've completed international service through an agent in as little as one day. However, the typical timeframe is between one and two weeks—much faster than the three months to a year that it could take using Letters Rogatory or the Hague Service Convention. 
In remote locations, informal service can take longer, but rest assured that DGR has decades of experience doing this work and relies on a trusted network around the world. 
TRANSLATION OF DOCUMENTS
There is no specific formal requirement for the translation of documents related to service of process in Saudi Arabia, because formal channels for service of process do not exist in that country. However, failure to translate documents including summonses, complaints, and exhibits could result in your service request being rejected by the courts in Saudi Arabia, resulting in lengthy delays.
DGR can facilitate cost-effective, certified translation services that meet international standards.
SERVING LEGAL DOCUMENTS IN SAUDI ARABIA
Saudi Arabia is a unique case because there are no formal methods for service of process. Only informal methods may be used. DGR Legal is well positioned to help clients needing service of process in Saudi Arabia because we have been handling international process of service requests for decades, and our worldwide network ensures fast and efficient results.
We can handle service of process anywhere in the world. When and if challenges arise, our understanding of the different requirements of each country, including Saudi Arabia, allows us to keep your case on track. You can rely on our expertise and our trusted network of associates in locations around the world, and rest assured that your papers will be served as quickly and efficiently as possible.
If you have questions about process service in Saudi Arabia or any other country, contact us for more information. 
Please note that DGR Legal is not a law firm, and our staff members are not lawyers. The information provided on this website does not, and is not intended to, constitute legal advice. Rather, all information, content, and materials available on this site are for general informational purposes only. Information on this website may not constitute the most up-to-date legal or other information.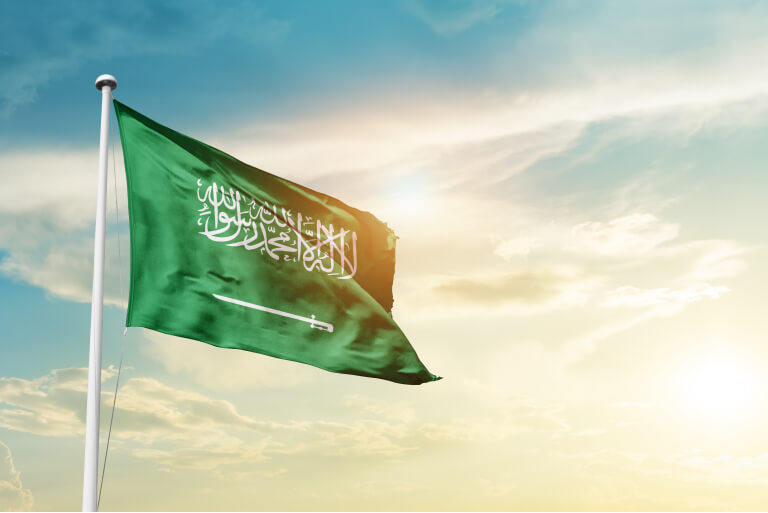 "*" indicates required fields
Service across state lines made simple with the use of the Uniform Information Discovery and Deposition Act.
From knowing which method of service is best to handling translations, we've served around the globe.
Same-day delivery, where your package is our driver's only priority and you get a recipient's signature.