International Service of Process in Denmark
International process service is a complex undertaking. To ensure that service is successfully completed, an experienced process server must carefully follow a number of important rules and regulations, both in the country of origin and in the country of service.
In Denmark, formal service may be completed through the Danish Ministry of Justice under the Hague Service Convention. Informal service via agent or by mail may also be possible, although judgments obtained through these methods may not always be enforceable.
The team at DGR Legal has successfully effectuated international service of process in over 100 countries, including Denmark. If you're looking to serve documents in Denmark, we have the knowledge and experience to ensure service is completed efficiently and in accordance with Danish law.
Service under the Hague Service Convention
The Hague Service Convention is a multinational treaty established in 1965 to allow for quicker and more uniform service of process across international borders. Denmark has been a party to the Hague Convention since 1969.
Because service under the Hague Convention tends to be cheaper, faster, and more reliable than other formal methods, it is usually the preferred method of service in signatory countries, and Denmark is no exception.
When documents are served in Denmark under the Hague Convention, they're sent along with a "letter of request" to the Danish Ministry of Justice, which serves as the country's central authority for international service of process. If these documents are found to be in order and the request is approved, they will then be sent to a local court for completion of service.
Once service has been effectuated, documentation attesting to completed service will be filled out by the Ministry of Justice and forwarded back to the United States.
Informal Methods of Service
It's also possible to serve documents in Denmark through informal methods such as service via agent. However, these alternative methods of service come with a number of potential disadvantages.
Service via agent
Denmark has not officially objected to Article 10(b) of the Hague Service Convention, which allows for "judicial officers, officials or other competent persons of the State of origin to effect service of judicial documents directly through the judicial officers, officials, or other competent persons of the State of destination."
As such, it's possible to effectuate service by hiring an agent (such as a local process server) to serve documents directly to an individual living in Denmark. This method is often faster than service via any formal method, but it also comes with significant limitations.
That's because any judgments obtained when serving directly through an agent may not be enforceable within Denmark. In addition, Denmark has officially objected to Article 10(c) of the Hague Convention, and the Ministry of Justice explicitly forbids service via agent if the documents served "[originate] from persons abroad interested in a judicial proceeding."
Service via mail
Although service via mail has not been expressly forbidden by the Danish central authority, it occupies something of a legal gray area at the moment.
In their response to the 2003 Hague Service Convention Questionnaire, the Ministry of Justice stated that "Denmark has not declared that it objects to [service via mail]. However this does not imply that such method (sic) is valid service in Denmark. The Danish courts have not yet had the opportunity to rule on the matter."
It's therefore hard to say whether service via mail will be considered valid service by the Danish authorities, and it may be best to consider other methods of service.
Choosing the right method
As you can see, informal service of process in Denmark comes with a number of significant limitations and potential pitfalls. Because of this, formal service under the Hague Convention will be your best option in the vast majority of cases.
If you have further questions about informal service and whether it might be suitable in your particular case, it's best to speak with an experienced process server.
Translation Requirements
Denmark doesn't formally require that served documents be translated into Danish. However, the Ministry of Justice does note that under Danish law, individuals are not required to accept untranslated documents. For this reason, it's usually a good idea to provide Danish translations of the documents you intend to serve.
How Long Does International Service of Process in Denmark Take?
The Danish Ministry of Justice tends to be fairly efficient in processing requests for service and offers an official estimate of two months for service to be completed.
However, service may also take significantly longer in some instances, especially if the required documentation is incomplete or filled out incorrectly. Working with an experienced international process server can help you avoid unnecessary delays and ensure that your documents are served as efficiently as possible.
Serving Legal Documents in Denmark
The team at DGR Legal has the knowledge and experience needed to efficiently and successfully effectuate service abroad. If you're looking to serve an individual in Denmark, we can make sure that your documents are served in accordance with all applicable laws and regulations.
For more information about international service of process in Denmark, contact us.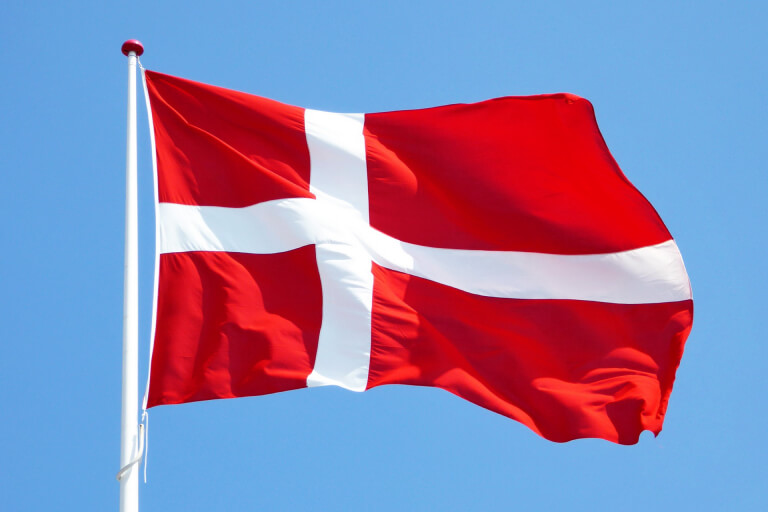 "*" indicates required fields
Service across state lines made simple with the use of the Uniform Information Discovery and Deposition Act.
From knowing which method of service is best to handling translations, we've served around the globe.
Same-day delivery, where your package is our driver's only priority and you get a recipient's signature.