International Service of Process in Italy
International service of process in Italy can be completed via the formal methods prescribed by the Hague Service Convention. Informal service by mail as well as service through a judicial officer is also permitted.
Process Service in Italy Under the Hague Convention
International service of process in Italy can be completed through the Hague Convention, which Italy acceded to on November 25, 1981, and put into effect on January 24, 1982.
Unlike other countries, Italy doesn't object to service through any of the alternative channels listed in Article 10 of the Convention. However, while service via mail or judicial officer may be more efficient, it isn't always recognized by local courts
Furthermore, service through a judicial officer requires the retention of Italian legal counsel in order to obtain the court order necessary to effectuate service.
Fortunately, Italy's Hague Central Authority is considered more efficient than most. Process service via this formal method takes approximately 3-6 months to complete and doesn't require the plaintiff to hire Italian counsel.
Translation of Documents
Italy requires a full translation of all legal documents involved in the process of service. This includes summons, complaints, and all exhibits related to the case.
For cases involving the American legal system, due process law requires that the defendant be able to understand the documents that are being served.
Therefore, if an American plaintiff wants to serve a defendant in Italy who doesn't speak English or Italian, additional translation of the documents into the defendant's primary language may be necessary, but is not required by the Hague Service Convention.
The Process for Service Under the Hague Convention in Italy
In order to complete service through the Hague Convention, all documents must be sent to the Italian Central Authority.
This includes a special document that acts as the formal "Request For Service Abroad of Judicial or Extrajudicial Documents" and must be signed by an attorney or designated court official.
Be aware that this Proof or Affidavit of Delivery may require translation before being filed in the country of origin.
Despite the multiple steps required in this process, Italy's typical response time of 3-6 months is considered relatively quick compared to other countries that often take up to a year to respond to international requests.
For more information on what to expect during service under the Hague Convention, take a look at International Service of Process Under the Hague Convention.
Informal Service of Process in Italy
Italy also allows informal methods of service, including service by mail or via a judicial officer.
If you're attempting to complete service via mail, it's critical to know all of the receiving court's rules for effectuating service by mail, since local and federal courts maintain different regulations.
Additionally, it's important to remember that the documents must be mailed by a clerk of the court in the receiving country, meaning the plaintiff or plaintiff's counsel cannot simply mail the documents to the defendant themselves.
It's also essential that any documented proof of completed service is in accordance with Italian law, and the laws of the recipient's home country if they themselves aren't an Italian citizen.
Because obtaining clear proof of delivery is incredibly difficult when it comes to both domestic and international mail, most counsel consider this method of service a last resort.
Unless you can somehow prove that the correct individual at any given location personally received the documents, it is very easy for a defendant's counsel to claim that they were never actually served.
Lastly, Italian counsel must be hired in order to complete service through an Italian judicial officer. In this scenario, the attorney will petition the local court for a service order in order to effectuate the service. While this method is sometimes faster than waiting for processing through the Central Authority, it can be more expensive due to the cost of retaining additional counsel.
Serving Legal Documents in Italy
When attempting to effectuate process service in Italy, it's essential to follow the exact protocols outlined by the Italian Central Authority as well as the local and federal court system.
Because Italy accepts both formal and informal means of service, it's important to choose the method most likely to produce results recognized by the court. While service through the Central Authority takes longer, it's often the most successful option for international process service.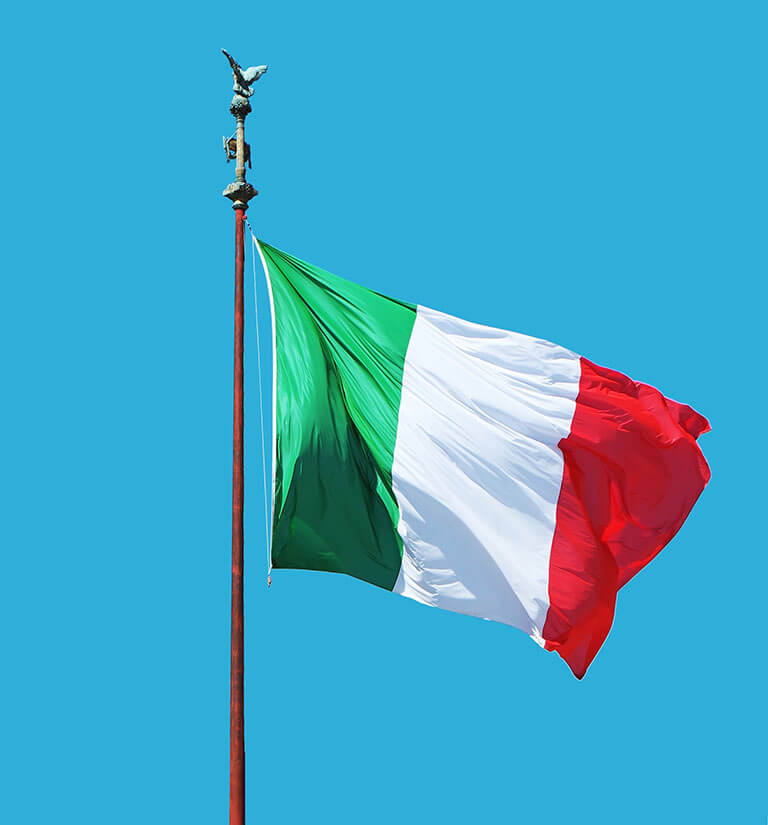 "*" indicates required fields
Service across state lines made simple with the use of the Uniform Information Discovery and Deposition Act.
From knowing which method of service is best to handling translations, we've served around the globe.
Same-day delivery, where your package is our driver's only priority and you get a recipient's signature.