International Service of Process in Belgium
International service of process in Belgium can be completed through both the formal method (using the Hague Service Convention) as well as the informal method of service (via judicial officer and by mail).
Which method you choose depends on your needs and timeline. Either way, however, it's important to work with an experienced international process server who can advise you on the best approach for your situation—and effectuate service that will hold up in court.
International Service of Process in Belgium under the Hague Service Convention
International service of process is complex. Rules vary widely depending on the country of service. We recommend choosing a process server who is familiar with the procedures that pertain to international service of process and who also understands the nuances of the region in which you wish to serve.
DGR has experience effectuating service in over 100 countries, including Belgium.
Depending on what the service requires, we can:
Provide supporting information and documentation

Assist in getting difficult court signatures and affidavits

Arrange for informal service, if appropriate
Our worldwide network and extensive experience ensure the fastest, most efficient service possible for our clients.
International service of process in Belgium can be completed via the formal method of submitting papers to the country's Central Authority, known as the Service Public Fédéral Justice Service de coopération internationale civile, as prescribed by the Hague Service Convention.
It can also be completed by the informal method of service via a judicial officer based in Belgium. Service by mail is acceptable but may not be appropriate for all situations.
Translation of Documents
Belgium used to allow its Central Authority to accept untranslated documents, but as of 2020, this is no longer the case. Belgium now requires a judicial document that is to be served to be written in or translated into the official language or one of the official languages of the region where it is to be served, i.e., Dutch (or Flemish), French, or German.
The language to be used for translation can be determined by the postal code of the person being served. For example, individuals in postal codes 1000 can be served in French or Dutch, while individuals in postal code 1300 can be served in French only. Individuals in code 4731, however, must be served in German.
If this doesn't seem entirely intuitive to you, you're not alone. That's why working with a process server experienced in effectuating service in Belgium is key. DGR can help arrange for cost-effective translation services. Translations are certified and will hold up under international rules of service.
The Process for Service under the Hague Service Convention in Belgium
International service of process in Belgium can be completed through the Hague Service Convention. Belgium signed the Convention on January 21, 1966, and ratified it on November 19, 1970. The conventions were put into force on January 18, 1971.
The U.S.-based plaintiff is responsible for filling out a Hague Service Request, ensuring that it's signed by an attorney at law or clerk of court. This form is then submitted to the Central Authority in Belgium, which will instruct a judicial officer (known as a huissier de justice in the French-speaking regions of Belgium or a gerechtsdeurwaarder in the German-speaking regions) to serve.
Typically, this process takes between three and five months.
Informal Service of Process in Belgium
Belgium allows for the alternative method of accessing a huissier de justice or gerechtsdeurwaarder directly, thereby bypassing the Central Authority. This has the benefit of often being much faster, perhaps cutting the wait time by as much as half. The drawback is that finding the appropriate judicial officer can be difficult, especially given the language barriers.
Service of Process by Mail in Belgium
Belgium didn't formally object to service via postal channels under Article 10 of the Hague Service Convention. Service by mail must be by registered letter with acknowledgment of receipt in order to be considered valid.
While this method may be faster than either formal service or direct service by judicial officer, service by mail is restricted by some states in the U.S. and is therefore not appropriate for all situations.
Serving Legal Documents in Belgium
Belgium accepts both formal and informal means of service. Therefore, it's important to choose the method best suited to your needs as well as the one most likely to produce results recognized by the court. Whether it's the formal method of submitting your request to Belgium's Central Authority, working directly with a justice official, or serving process by mail, an experienced process server familiar with the region can help you get the most desirable results in the least amount of time.
DGR's history of successfully completing service in Belgium attests to both our procedural and regional knowledge. Our experience enables us to effectuate service efficiently and reliably. It has also given us the practical knowledge needed to adjust our strategy to keep the service on track when the situation calls for it. You can rest assured that our decades of experience and dedication to our clients will get you the results you need.
If you have questions about process service in Belgium or any other region we serve, feel free to contact us.
The staff of DGR Legal aren't lawyers, nor is our organization a law firm. The information provided on this website doesn't, and isn't intended to, constitute legal advice. Rather, all information, content, and materials available on this site are for general informational purposes only. Information on this website may not constitute the most up-to-date legal or other information.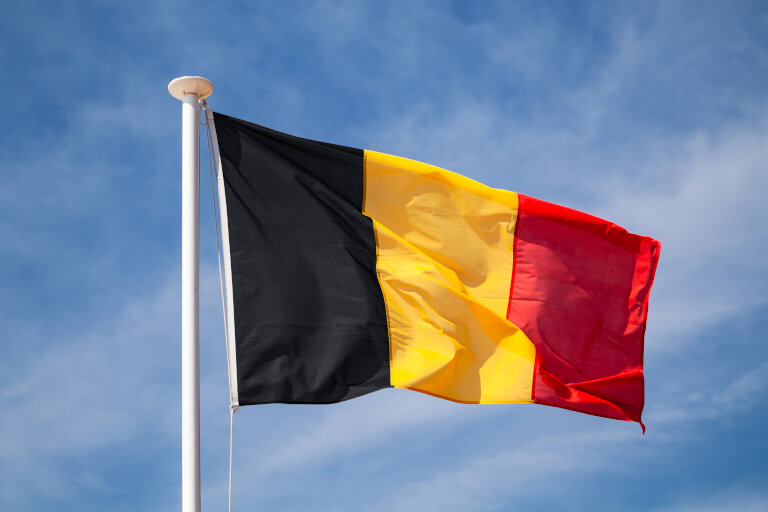 "*" indicates required fields
Service across state lines made simple with the use of the Uniform Information Discovery and Deposition Act.
From knowing which method of service is best to handling translations, we've served around the globe.
Same-day delivery, where your package is our driver's only priority and you get a recipient's signature.