New Jersey Messenger Service
NEW JERSEY MESSENGER SERVICE
Our extensive knowledge of the New Jersey court systems are a result of over 36 years of experience. Within a half hour of your call one of our well trained staff of professional couriers will be on your doorstep, ready to ensure your package delivery and safety. We are experts in the field of messenger service, including:
Delivery of documents for court filings
Delivery to adversaries
Public record retrieval
Mail delivery
Personal service deliveries to anyone, anywhere
DISCOUNTED RATES
DGR offers discounted rates for multiple messenger deliveries in the same city or county. We also provide online status updates of all deliveries, including the name, date and time for all packages.
COUNTIES SERVED
With over 90 employees who live in every county in New Jersey, we're ready to handle your messenger service needs anywhere in the state including:
Atlantic County
Bergen County
Burlington County
Camden County
Cape May County
Cumberland County
Essex County
Gloucester County
Hudson County
Hunterdon County
Mercer County
Middlesex county
Monmouth County
Morris County
Ocean County
Passaic County
Salem County
Somerset County
Sussex County
Union County
Warren County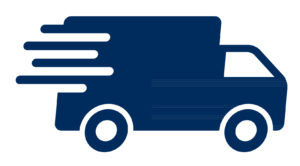 Service across state lines made simple with the use of the Uniform Information Discovery and Deposition Act.
From knowing which method of service is best to handling translations, we've served around the globe.
Same-day delivery, where your package is our driver's only priority and you get a recipient's signature.
"*" indicates required fields