Vacant and Abandoned Inspections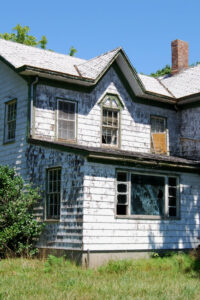 DGR provides vacant and abandoned inspections to assist attorneys in providing the necessary documentation for an expedited foreclosure to the court.
Our vacant and abandoned inspections include:
Pictures of property and all indications of abandonment
72 hour follow up as per rules
 Signed and notarized certification of vacant and abandoned property for an order or verified complaint
Clear, concise report in compliance with court mandates
When choosing DGR to handle your vacant and abandoned inspections, you can be sure the inspection will be handled efficiently in compliance with the court rules.
See what other foreclosure services we provide.