Being knowledgeable about ongoing legislation across the country and particularly in your state is extremely important in our industry. Without the careful attention of process servers themselves, legislation can become laws without any opposition and bills can die in the Senate or House without the proper support. With awareness of ongoing legislation comes the ability to create an impact.
But how do you know what legislation is even going on? Where do you begin? Fortunately there is a site that compiles all of the ongoing legislation across the country and is searchable by keywords: www.billtrack50.com. You can search by state or nationwide and can even exclude search terms. This comprehensive site also includes the last action date.  In order to use the service you will have to create a free account, but it is simple and well worth it.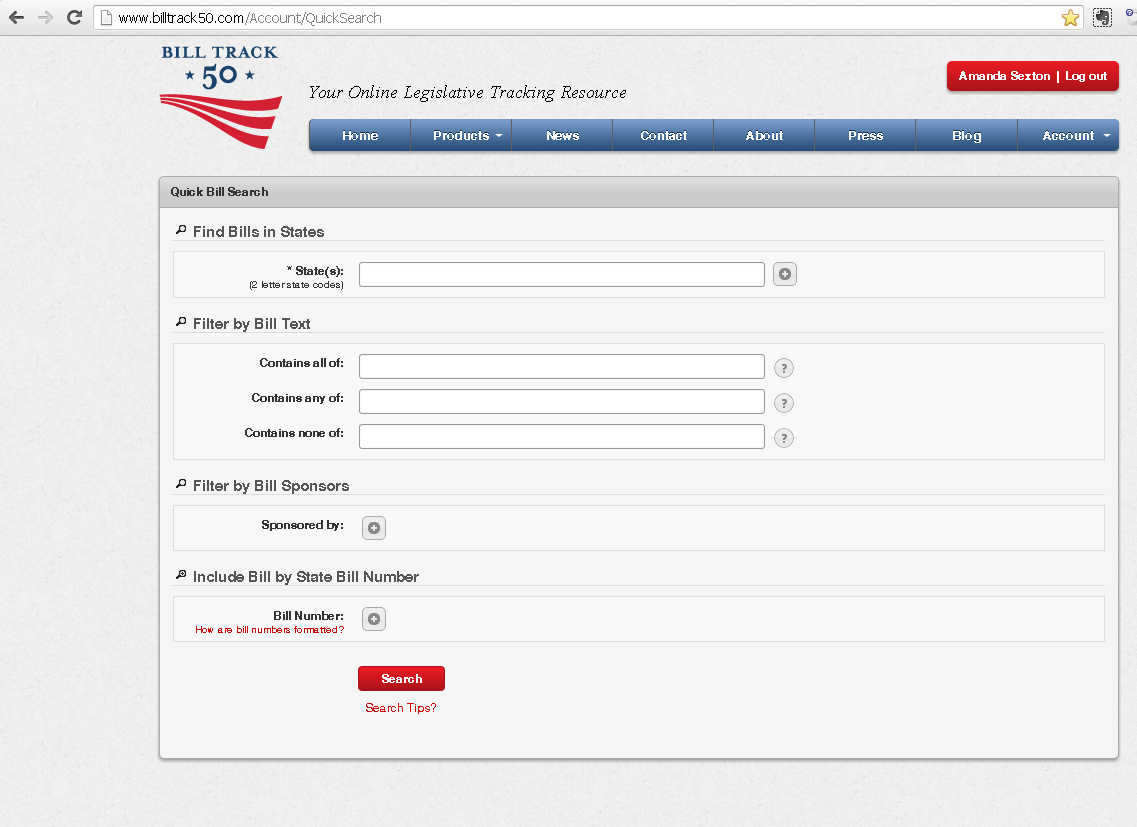 To search for a particular keyword simple enter the phrase in quotes in the "contains all of" box. For example, "process server" or "sheriff". While the sheriff search may pull up a sizable number of results, there may be pending legislation regarding service which doesn't necessarily use the phrase "process server" or "service of process". The site shows a brief description is its listing so you can tell whether or not it is relevant to process servers.
For state associations and those who are members, this is a great way to find bills that can be opposed by the associations or should receive association backing. For those who don't have state associations, such a bill may be a good catalyst to starting a state association and banding together for a common cause. Either way, being informed and knowing what is coming down the pipeline that could impact the future of your profession is always useful and very critical.